Neyland Stadium was first conceived in 1919. Col. W.S. Shields, president of Knoxville's City National Bank and a University of Tennessee trustee, provided the initial capital to prepare and equip an athletic field. Thus, when the original stadium--the lower level of the current stadium's West Stands--was completed in March 1921, it was called Shields-Watkins Field in honor of the donor and his wife, Alice Watkins-Shields.
In 1962, the stadium was renamed Neyland Stadium in honor of recently deceased athletic director and former coach General Robert Neyland. Neyland, the man credited with making the Vols a national football power, coached the team from 1926–1952, with two interruptions for military service. Shortly before his death, he spearheaded the stadium's first major expansion. The plans were so far ahead of their time that they have been used in every expansion since then. The playing surface is still named Shields–Watkins Field.
The latest addition to the facility is the bricking of the field while removing the previous hedges, also added are the all-new home locker room, press room, and varsity room. In 2006 the East Club Seats were added, bringing capacity down to 105,650. In 2009, the university will add west club-level seats bringing capacity down to 100,000.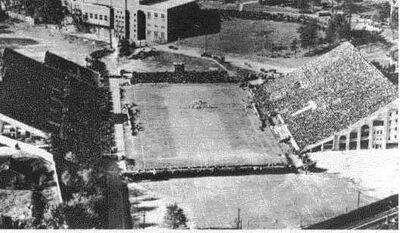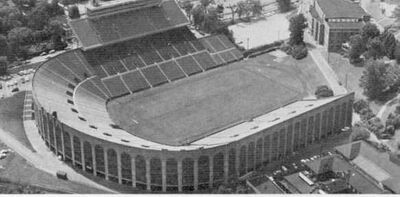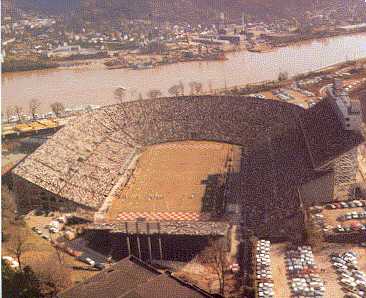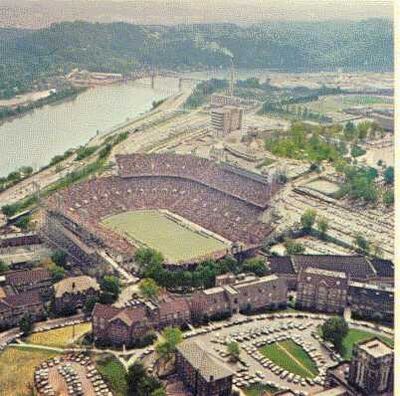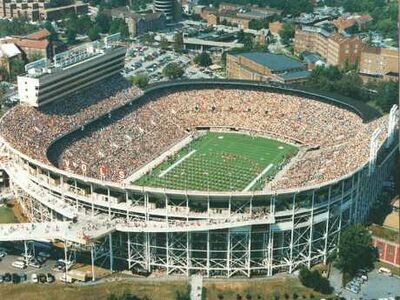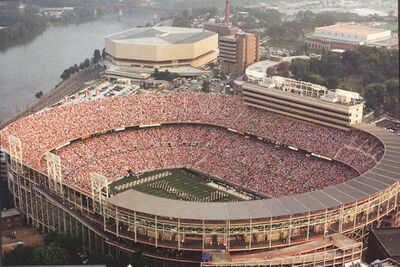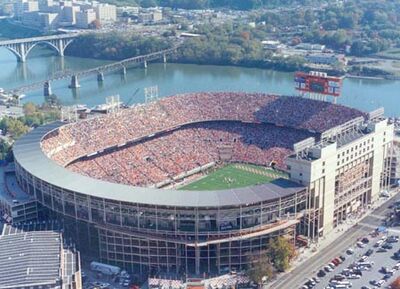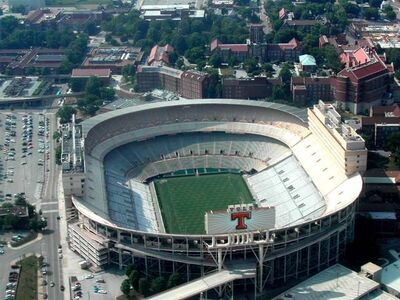 Ad blocker interference detected!
Wikia is a free-to-use site that makes money from advertising. We have a modified experience for viewers using ad blockers

Wikia is not accessible if you've made further modifications. Remove the custom ad blocker rule(s) and the page will load as expected.